When raised suspension has been fitted to a vehicle it can alter the vehicles suspension, brakes and steering geometry and in some cases this requires additional suspension components to ensure the vehicles handling and performance isn't compromised. This is especially important in vehicles fitted with larger lift kits. The required alignment parts are outlined in the 4x4 suspension catalog individual pages.
Where applicable the rear brake proportioning valve adjusters/extensions should be fitted to allow normal braking operation.
For suspension lifts of up to 50mm a castor bush kit is recommended but not mandatory, a wheel alignment is recommended to determine whether a castor bush kit is required.
For lifts above 50mm, castor correction is required.
Some vehicles also have additional driveline spacers, gearbox spacers and other parts which may be required when fitting a suspension lift.
Some of the alignment components required include.
---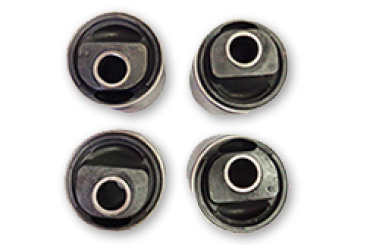 Castor Bush Kits (Rubber & Poly)
When raised suspension is fitted to vehicles equipped with a solid axle style front suspension setup the castor angle can be altered and can result in a small wobble or shake through the steering. To correct this Dobinsons have a range of fixed angle polyurethane castor correction bushes, fixed angle rubber castor correction bushes for improved ride and articulation and adjustable polyurethane castor correction bushes to return the castor angle to the correct position.
---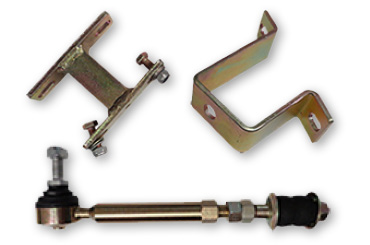 Sway Bar Extensions
Raising the vehicles suspension can also cause some components such as the sway bar links to become a little too short and limit wheel travel. For this reason Dobinsons have released heavy duty sway bar link extensions to suit some Nissan Patrols and some Toyota Landcruisers.
---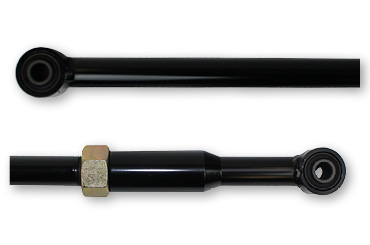 Panhard Rods
Raising the vehicles suspension on vehicles equipped with live axle suspension can also alter the diff alignment. Dobinsons range of heavy duty adjustable panhard rods correct this alignment and feature high quality rubber bushes for maximum articulation.
---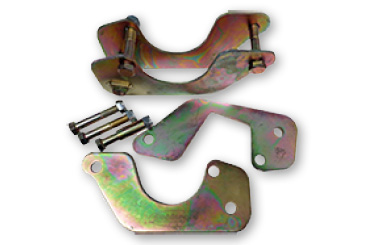 Castor Plate Kits
For Nissan Patrol Y60/Y61 (GQ/GU) and Toyota Landcruier 80/105 series that have lift kits of between 4 and 6 inches Dobinsons have 5 degree castor plate kits available to correct the castor angle.
---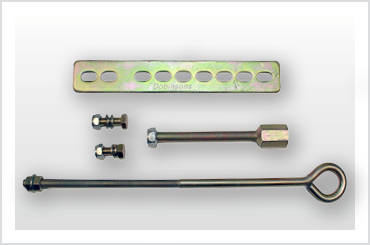 CBrake Proportioning Valve Extensions
When raising a vehicle the braking system can be affected as the braking bias front to rear is changed. For this reason Dobinsons recommended fitting one of their brake proportioning valve extensions when ever lifting a vehicle.
---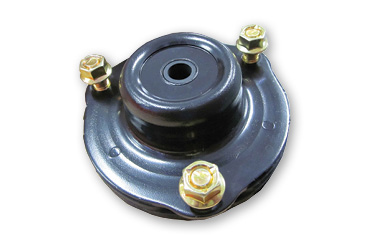 Strut Caps
Dobinsons have a range of coil strut top caps available for most popular 4x4 models. These can be used to replace the original worn strut top caps or can be fitted to coil struts with coil springs allowing a complete strut assembly that is a simple install.
---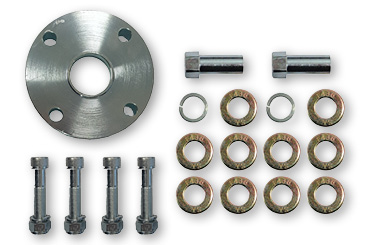 Driveline & Suspension Component Spacers
Dobinsons Spring and Suspension also have a range of other various driveline spacer items that are required when lifting vehicles.
---